At FBC we know how much God loves children, and we want to serve and include them as much as we can. Kids for Truth is our program every Sunday morning at 9:30, it includes all kids before junior high in one group setting. This "family style" is great for the younger kids to learn from the older kids, and for the older kids to learn to be engaged with and teach by example to younger kids.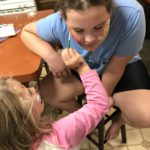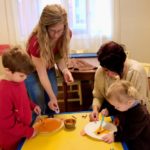 At Kids for Truth we want to help kids learn solid Biblical truth and doctrine about God, God's word, who He says He is, and who He says we are. It is our hope that they will carry these truths not just now but for the rest of their lives.
Every summer we host a week-long daily Kids For Truth program, to include and get to know new faces from the community. Click Facebook at the top of this page to stay in the loop!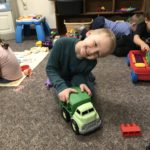 If you would like to help at Kids for Truth or in some other ministry, please click Contact Us at the top of this page to contact the church office or send us an email!